The US Human Rights Network is a national network of organizations and individuals working to strengthen a human rights movement and culture within the United States, that is led by the people most directly impacted by human rights violations.
Take Action
Submit your issues for the US government's periodic report to the ICCPR. Deadline: January 14, 2019.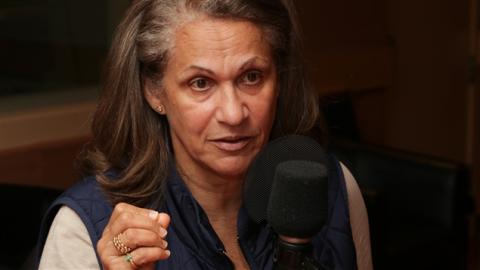 Overview: The following is a suggested template for U.S. Civil Society submissions to the UN Working Group of Experts on People of African Descent[UNWGEPAD or Working Group].
A Template to Submit Information to the UN Working Group of Experts on People of African Descent
USHRN Campaigns and Programs

The Department of Global Communications (former DPI) will hold its 68th annual UN Civil Society Conference between 26- 28 August in Salt Lake city.


The Black Communities: A Conference for Collaboration is a multi-disciplinary conference to connect scholars and Black Communities around the world.
Join the USHRN!
Are you a Human Rights Defender?
Join the US Human Rights Network to find out more about using human rights to fight for justice.
Latest News from the USHRN (View all News)
We did it! Last week, we successfully delivered our petition [link] against the construction of the Thirty Meter Telescope (TMT) project on Mauna Kea sacred mountain, signed by 50 civil society organizations, academic institutions, and Indigenous Peoples around the world. Our signatories represent thousands of concerned individuals across the world. Thank you for speaking up and signing your organization on.
[More]
Don't forget to register for tomorrow's webinar led by our partners at the Center for Women's Global Leadership at Rutgers University. US Human Rights Network Executive Director Dr. Rosalee Gonzalez will be moderating a discussion between labor rights leaders from four leading organizations on the International Labour Organization's groundbreaking new convention to end violence at work.
[More]
Phoenix, AZ - Following the horrific domestic terror attack in El Paso, Texas, the US Human Rights Network released the following statement calling for Donald Trump to take responsibility for his dangerous, racist rhetoric and denounce white nationalist violence.
[More]
Sam is one of the world's leading advocates for LGBTQ youth. They currently serve as the Head of Advocacy and Government Affairs for The Trevor Project, the leading national organization focused on crisis and suicide prevention efforts among lesbian, gay, bisexual, transgender, queer and questioning youth.
[More]
Please share the petition with your networks -- let's work together to mobilize human rights defenders everywhere in support of Kanaka Maoli, Indigenous Peoples, and sacred places everywhere.
[More]
The US Human Rights Network signed on to this important letter to representatives at the Inter-American Commission on Human Rights requesting them to visit the US-Mexico border to consider human rights violations against migrants.
[More]